8CHAT LUNCH [DAO DISPUTES: FIRST EVER HONG KONG DAO COURT CASE] (Member only)
June 2 @ 12:30 pm

-

2:30 pm

UTC+8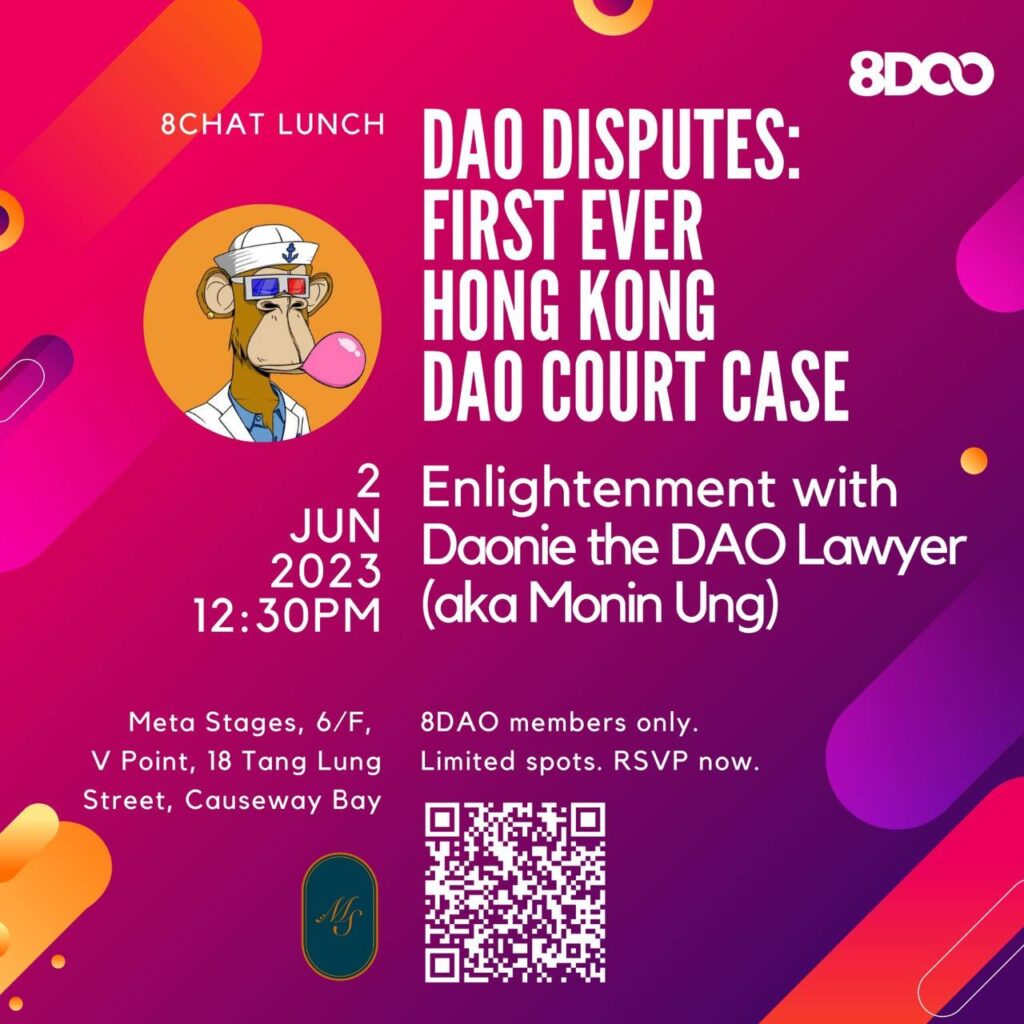 Get ready for our exciting new 8Chat Lunch gathering! 🍽️
Join us for a scrumptious meal and engaging conversations with our special guest, Daonie the DAO Lawyer (AKA Monin Ung) @DAOLawyer – a legal expert in the world of DAOs and Web3. It's going to be like a real-life AMA!
Lunch Schedule (12:30pm – 2:30pm GMT+8):
1. Daonie's great sharing:DAO Disputes : First ever Hong Kong DAO Court Case 📚
2. Lunch and networking – mingle with fellow 8DAO members 🤝
Spots are limited to 12 members only, so RSVP now to secure your place. Attendees will split the bill, estimated at around HKD 400 each. We can't wait to see you there!
Date/Time: 2 June (Friday), 12:30pm (GMT+8)
Venue: Meta Stages, 6/F, V Point, 18 Tang Lung Street, Causeway Bay, Hong Kong 📍
Contact: Lawrence Tse @LawSun2021 (Telegram)
Please register in this form: https://docs.google.com/forms/d/e/1FAIpQLScEmvLb5c3EgDUXcc1m6pNLnvO0Gm9IkaMKEmidxFHK4y7fhg/viewform